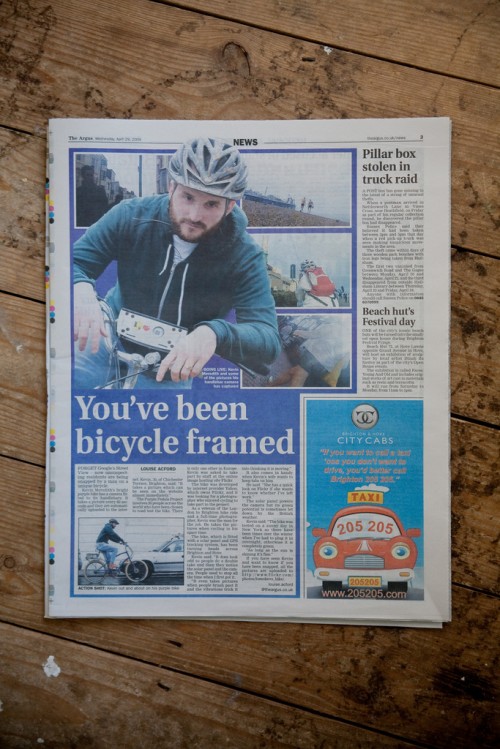 Yes thats right lomokev, everyone's favorite lomo photography course tutor and Brighton international flickr superstar; has made it to page 3 of todays Brighton Argus!!!!
We're very proud to have lomokev on board, and his HotShots course, based on his sell out book, has been very popular. In fact we are in negotiations to line up a potential 4 page spread in a national photography magazine (but that's for a later date). We have also been like a PR company with TV stations, newspapers and magazines all wanting to know more about lomokev and the HotShots course we run here.
To find out more about the HotShots course click this link, or you can always read one of the archived blog posts on the course here.

If you'd like to book a place on lomokev's excellent course, just send us a mail.

To see the Argus article click this link.