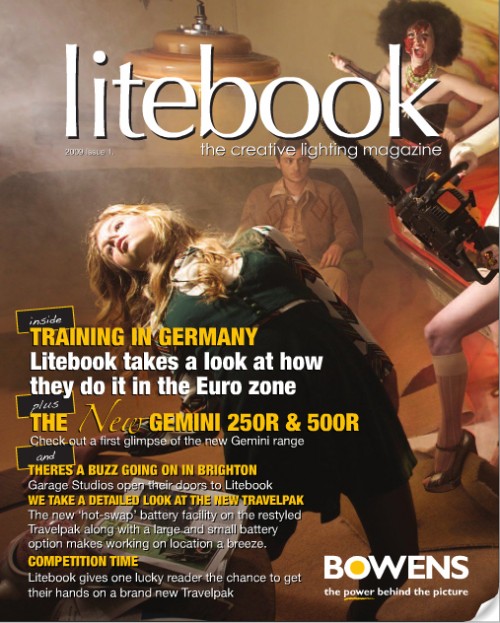 READ THE BOWENS LITEBOOK ARTICLE ON GARAGE STUDIOS HERE
We are pleased to say that we are on the cover of the new Bowens Litebook, the creative photography lighting magazine. We use a lot of Bowens equipment in our studio and location shoots and this must have caught the eye of the magazine editor who contacted us to find out more about the studio. The cover of the issue is a detail of the DeadDeadDead zombie shoot that we did some months back and its great to see it used in print.
If you want to view the mag online then follow this link Litebook
We are a bit confused as to who Sam is , he's quoted at the end of the article- but its great that people are recognising the effort that goes into these shoots- and we are happy to help with any lighting queries or equipment questions you may have. Cheers Bowens for the coverage.
READ THE BOWENS LITEBOOK ARTICLE ON GARAGE STUDIOS HERE