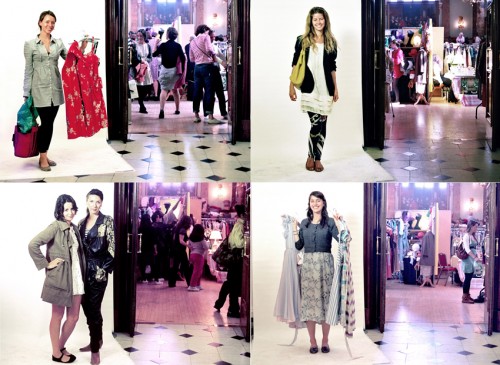 Sunday sees the return of "Frock Me!" the famous vintage fashion fair held monthly throughout the year at Chelsea Town Hall in London. 
With over 50 dealers bringing their stock from not only all over the country but also from as far afield as Paris and Berlin it would be nice to paint an atmospheric picture of  Chelsea early on a Sunday morning. However in reailty a crazy scene unfolds as the queue stretches out onto the Kings road.  At this point there is always the anticipation of who will come through the door , and what outfits will be worn and bought. 
This month there will also be the addition of the Garage Studios element, M.Halls has been asked to document the day and more importantly it's visitors. We will have a backdrop and some simple lights, and shall be trying to grab people with style and build up a picture of regulars, first timers, buyers, designers and all that visit the fair.
If you are coming along stop and get your style shot, have a chat about Garage Studios and the work we are doing or pick up any of our information. We are never sure who will turn up or who will be happy in front of the camera …other wise wait and see the results on the blog next week.