Photographers Assistant Course
Are you a recent graduate? Or currently on a photography degree course? Or have an interest in working in the photography industry? Do you need more studio experience or are you looking to get assisting work but don't know how to set up a 2 point light set-up? Maybe its time you took the Garage Studios Assisting course.
If you would like more information call or email us now.
Single day course £55 per person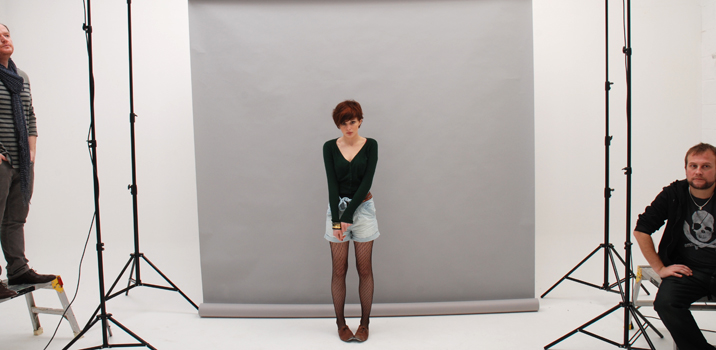 This is a one-day course split into two parts: Part one will focus on the role of being a photographer's assistant and introduce you to studio equipment and everything you will find yourself needing when working on a shoot; while part two focuses on how to use studio lighting and a basic introduction to setting up lights and light metering.
The course will be taught by one of our in-house photographers who have all assisted some big names, and one both large and small scale shoots ranging from Fashion, Portraiture to video and film productions.
Part One:
- Introduction to Tutors experience as an assistant
- What a photographer seeks in an assistant
- Introduction to studio equipment
- A break down on studio lights and modifiers
Part Two:
- Setting up a studio light
- Light metering
- In depth explanation of the different qualities of the lights and the modifiers used for each
- A break down of lighting jargon
- Conclude with a basic lighting shoot where you will be assisting the tutor
You don't need to have any experience of studio lights to do this course.
To book your place or to find out more information click here to get in contact with us.