Pigeon Forge, Tennessee.
September 27, 2010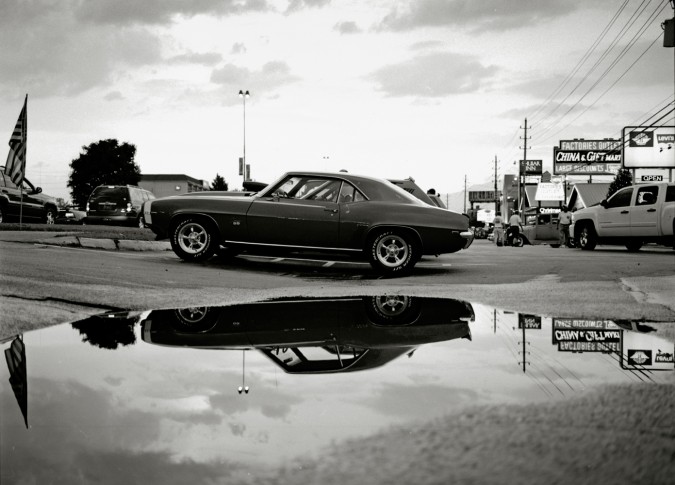 Pigeon Forge, Tennessee. More images from Kevin's recent trip to USA, this time when he stumbled across a Street Car and Hot Rod Cruise in the strip/drag that is Pigeon Forge.
The streets were lined with Americans in festival chairs, watching the amazing cars cruise by, 6 lanes of traffic and most of it was a vintage muscle car or Hot Rod. Unfortunately for the spectators the sky let rip the most intense thunderstorm, with forked lighting and torrential rain- which cleared the sidewalks in minutes. However when the rain cleared up around 2am it made for perfect conditions to push some 400 film to 1600, and get some punchy, high contrast rain reflection and chrome based shots. Shot on a handheld Mamiya 7 with some guessed metering the exposures are a bit hit and miss but the feel of the images seems to be right.
One Response to Pigeon Forge, Tennessee.