Introducing… Brighton's newest digital media space
September 19, 2011
Garage Studios are pleased to announce an exciting new venture, and a new direction. We have been fairly quiet online of late, and we can now finally reveal what we have been working so hard on for the past 4 months. But first;
…over the past 3 years of Garage, we have learnt a huge amount, not just about photography, but also the demands of running a business. We've developed and delivered top quality training courses, and built up a strong client list. In this time many hundreds of you have attended and completed our courses, and we have turned several of our students into successful full time freelance photographers. We have really loved watching your progress and dedication, not just to your own photography, but also in helping us run a successful business. We could not have got this far without you, and everything from our big set build productions, to our guest lecturers, USA photographer run workshops and courses has owed some success to the community involvement that has flourished here in Brighton.
We have distilled all of these elements into a brand new venture with an even stronger line up of in-house photographers, outside tutors, and a fully developed program of courses. After 3 years listening to your feedback, reading your testimonials and seeing your work, we like to think that we know what makes us unique, and have tried to keep that at the core of our exciting new studios. Despite numerous offers to take this business to London we just love being in the heart of Brighton.
SO WHAT HAVE WE BEEN WORKING ON?
Since the 4th July 2011, we have been building a bespoke studio and training space with our new business partner. We think you will be as excited as we are, as its been designed from the ground up with photographers, our students, and clients in mind. The build is near completion, and soon Brighton will be able to boast of the biggest combined photography Studio and Training centre in the UK. Having consulted with everyone from London based photographers, to stylists, MakeUp Artists, clients, models, and runners, we've created a space that works for all your needs, and are confident that this will be a great space for all Brighton creatives.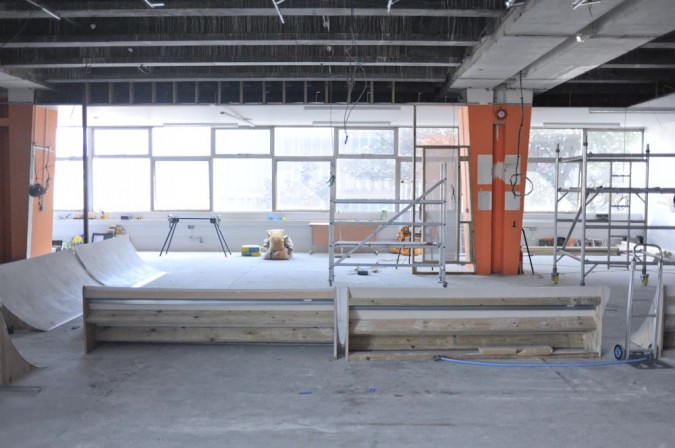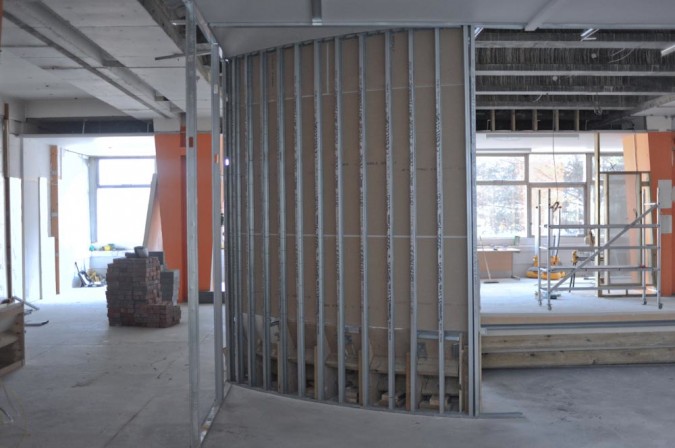 All work in progress images by Sam Hiscox
The studio space is located within sight of Brighton train station, in a fantastic building. Inside we have built 3 studios.
Studio1, 11m x 10m for set builds, for the client you need to impress, or if you just want to shoot in the best studio facilities outside of London. Studio 1 is also set up for filming, with 3 phase and a distribution board for film/audio/lights.
Studio 2 is approx 4.5m x 8m and is perfect for Lookbooks, full length portraiture, teaching and small set builds.
To ensure there is always somewhere to shoot for your budget we have added Studio 3, a 4.5m x 4m headshot, portrait and product studio.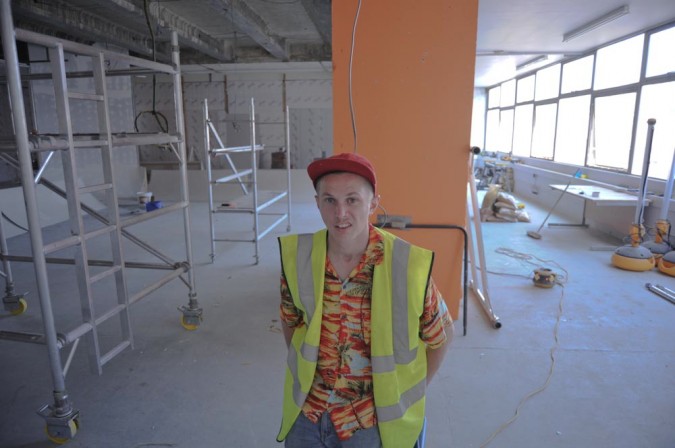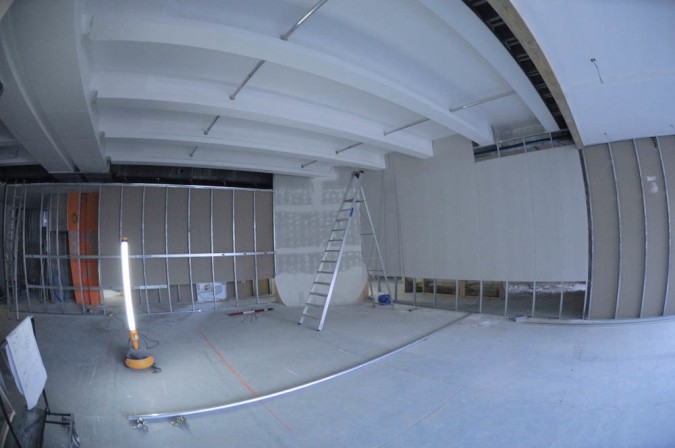 In addition to this we have also built a dedicated Darkroom space so you can shoot, dev, and print all under one roof.
We have special rates for further education students as well as people who have are attending any of the soon-to-be-announced new courses. Our aim is to get you into the studio and to explore the unlimited possibilities that studio photography has to offer, and we have a pricing structure that makes our services accessible to all.
Those of you who have previously attended our courses in the Winter will be delighted to know that we will also have a dedicated teaching room. No more will you have to sit and shiver in our studio on uncomfortable plastic chairs! This space can also be hired for client meetings, workshops and comes equipped with a digital projector. If you get hungry or feel your photographers/models energy is flagging, we also have a nicely equipped, custom built kitchen.
If you still need more to tempt you in, we are pleased to announce a new relationship with both Profoto and Bowens for all your lighting needs, catering for every eventuality from studio to location, generators, battery packs and the latest models of remote controlled, or Mac controlled heads. The only limit in how you use them will be your imagination.
Taking on advice from the best tech crew we could find, we have installed a lightning fast network with the option to back up and archive your shoot on our servers, and we will also be expanding our system of Macs, Monitors and retouching booths for hire.
We will also be making a few exciting announcements about new tutors and some fantastic photographers that we have signed who will be shooting for us. But that's quite enough for now…… thanks for sticking with us, continuing to support our business and work with our photographers. Hopefully we can show this in giving Brighton the media space that it fully deserves.